The Mini Electric hasn't been with us for long at all, and yet it's already been treated to a little facelift. These updates are mostly confined to the technology and cosmetic departments, and are being rolled out across the internal-combustion members of the Mini family too.
Changes include styling tweaks to the wheelarches, new LED foglights, and a larger radiator grille with black surround and dissected by a bumper that is now body-coloured instead of black.
It's still the F56 generation Mini we all know and love – which has been with us since 2014 – but we thought it was enough of a refresh to get behind the wheel and see what's new.
Mini Electric: battery, specs and details
This isn't technically the first electrified Mini. This latest generation does have a plug-in hybrid Countryman, and BMW experimented with the Mini E back in 2008, but only 600 were built and leased. The compromises were huge – the rear seats vanished, boot space shrank and the EV hardware added 350kg.
Lessons learnt from that car fed into development of the i3, but even BMW engineers admit they didn't anticipate how quickly battery technology and affordability would improve by now. So it's a neat completion of the circle that the i3 is now donating its EV heart to its Mini cousin.
The 32.6kWh battery pack is rated at 93.2Ah and is a bit smaller than the i3's because it's arranged in a T-shape beneath the floor. The top of the T goes across the rear axle, the straight bit along the spine of the floorpan.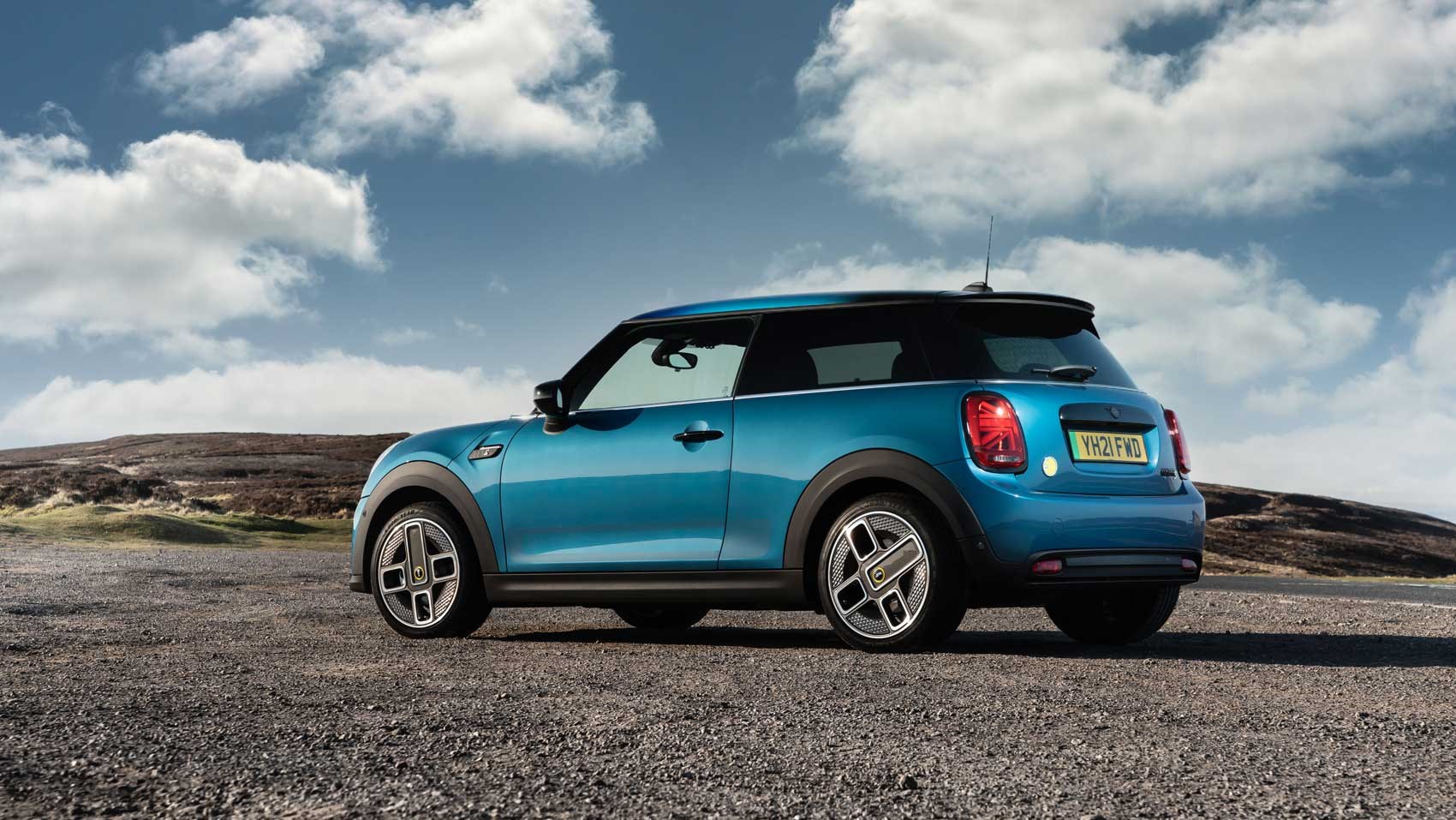 The punchier i3 S donates its power electronics and 135kW/181bhp electric motor, produced by BMW at its Landshut plant. These components are normally located at the rear of the i3 S, but they're slotted under the Mini's bonnet, cradled in a frame that even uses the existing three engine-mounting points.
There is no detriment to interior packaging either, with just a little foam removed from the rear bench to keep rear-passenger hip points at the same level – they're sitting on top of the battery, remember. The fuel filler flap is converted to house two charge points. All this means minimal changes to the body-in-white, and that the Electric has been fully integrated into the production line with petrol or diesel models like Peugeot's 208 and e-208. But, you have to remember that a Mini isn't exactly the best packaged car anyway – interior space and practicality has always been far from its strong point. An e-208, Corsa-E or even a Renault Zoe offers more room and boot space.
So it still looks like a Mini...
It does, and to some that will be hugely welcome; in fact, that's what Mini was going for. If you want, you can have it with bright yellow trim panels and properly cool 'n' retro alloys that are shaped like three-pin plug sockets.
But you don't have to have it like that. Those wheels can be swapped for other designs, nor is the yellow detailing on the outside obligatory. Minis are funky enough already, so the car arguably doesn't have to shout about its lack of exhaust; the only mandatory detail is the yellow electric badge and filled-in grille because it doesn't need to be cooled like a regular ICE model.
Same story inside. It's a Mini, with its classic circular backlit centrepiece housing a screen inside, fat toggle switches and the brand's sturdy-yet-premium material quality. There are a couple of changes, namely the starter button is yellow, as is the detailing on the shifter and a digital instrument display, with an odd frosted sheen over the cartoonish graphics.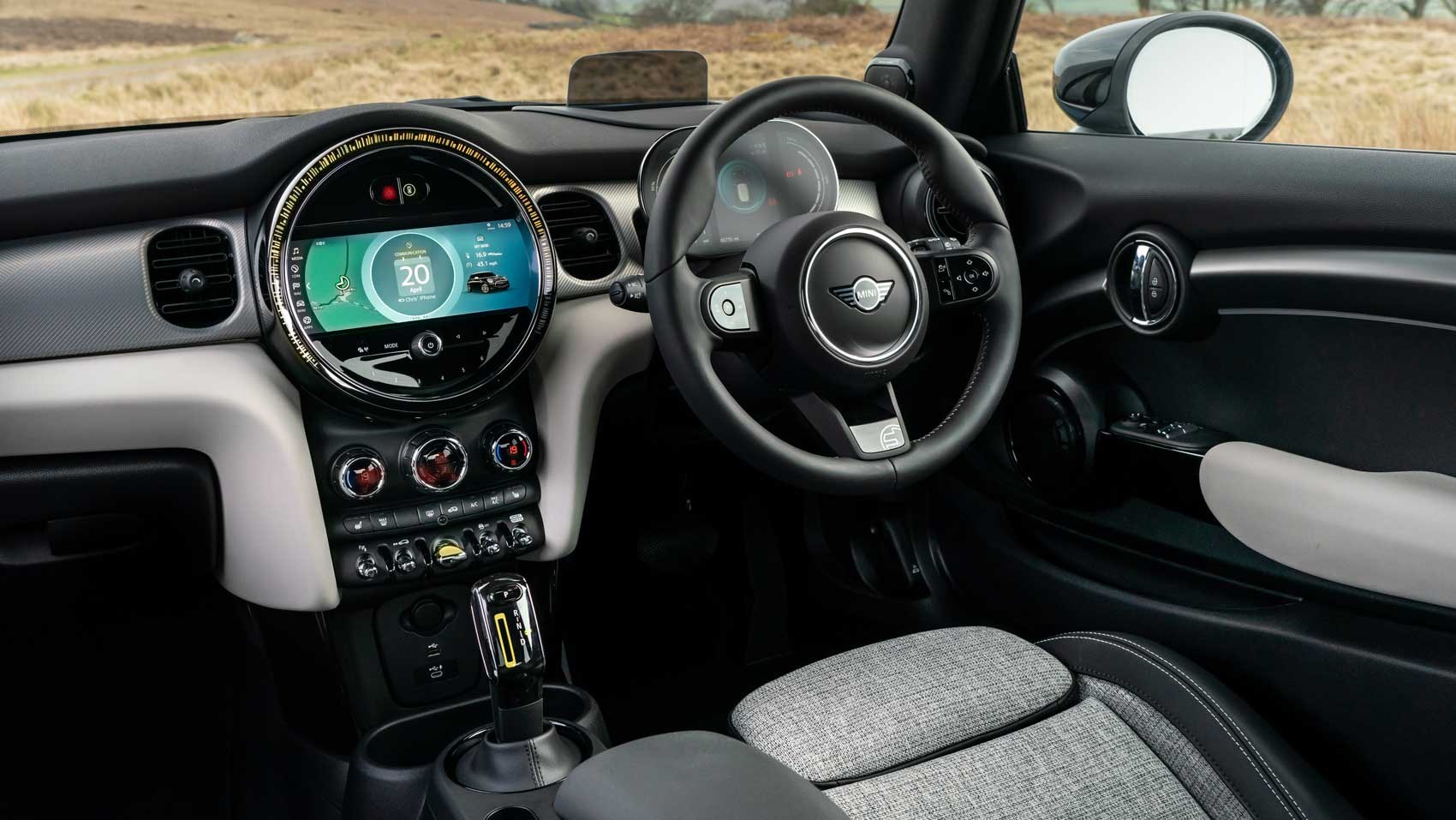 The dials are also a little bit underwhelming. Jump in an Audi A1 with its Virtual Cockpit and you've got all kinds of options for what to display. Similarly, the Honda E and its full spread of screens that you can fiddle about with. Like BMW's larger models, the digital display isn't quite as fancy as you'd expect/hope it to be.
Elsewhere is usual three-door Mini fare: a dinky but usable boot (as mentioned, unaffected by the EV powertrain so you can store the charging cables under the floor) and rear seats that are not built for tall humans.
For 2021, the interior has been updated with a new touch panel central display, redesigned steering wheel and fresh options like a heated steering wheel and adaptive cruise.
The spec options also now include an 'Electric Collection' trim on top of the Level 1, 2 and 3 trims – limited to just 300 examples. For that, you get Mini's new 'multitone' roof included (oddly not available for any other Mini Electric spec, but an option on Minis with engines), black detailing, the cool plug socket wheels and aluminium trim inside. You can also add a panoramic sunroof at no extra cost.
Does it drive like a Mini?
Almost. The suspension is tuned to give a similar feel to a petrol Cooper S, but the physics are quite different. It's raised 18mm compared with a petrol Cooper S to give the battery more clearance, but the centre of gravity is lower because more mass is concentrated lower down.
It also has to account for a significantly altered weight distribution, with comparable weight over the nose to a petrol model but overall mass shifts rearwards from the default 60/40 front-to-rear split to the Electric's 54/46 due to the battery. Only 16- and 17-inch alloys are offered, because apparently it all feels too stiff on the 18-inch rims a Cooper S or JCW model can get away with. We drove on the 17s – the larger of the two sizes available.
Since the Electric is tuned to feel like a Cooper S, the ride is firm, but not as stiff as a hardcore JCW. It's a set-up that's classically taut like all Minis are, but we'd agree that 17s are as big a wheel as this car needs.
Driving across some horrifically broken pieces of tarmac on rural British roads, the Mini fidgets and fusses more than we'd like. It doesn't shake and rattle the car around so it still feels solid, but the constant interruption is a bit much at times.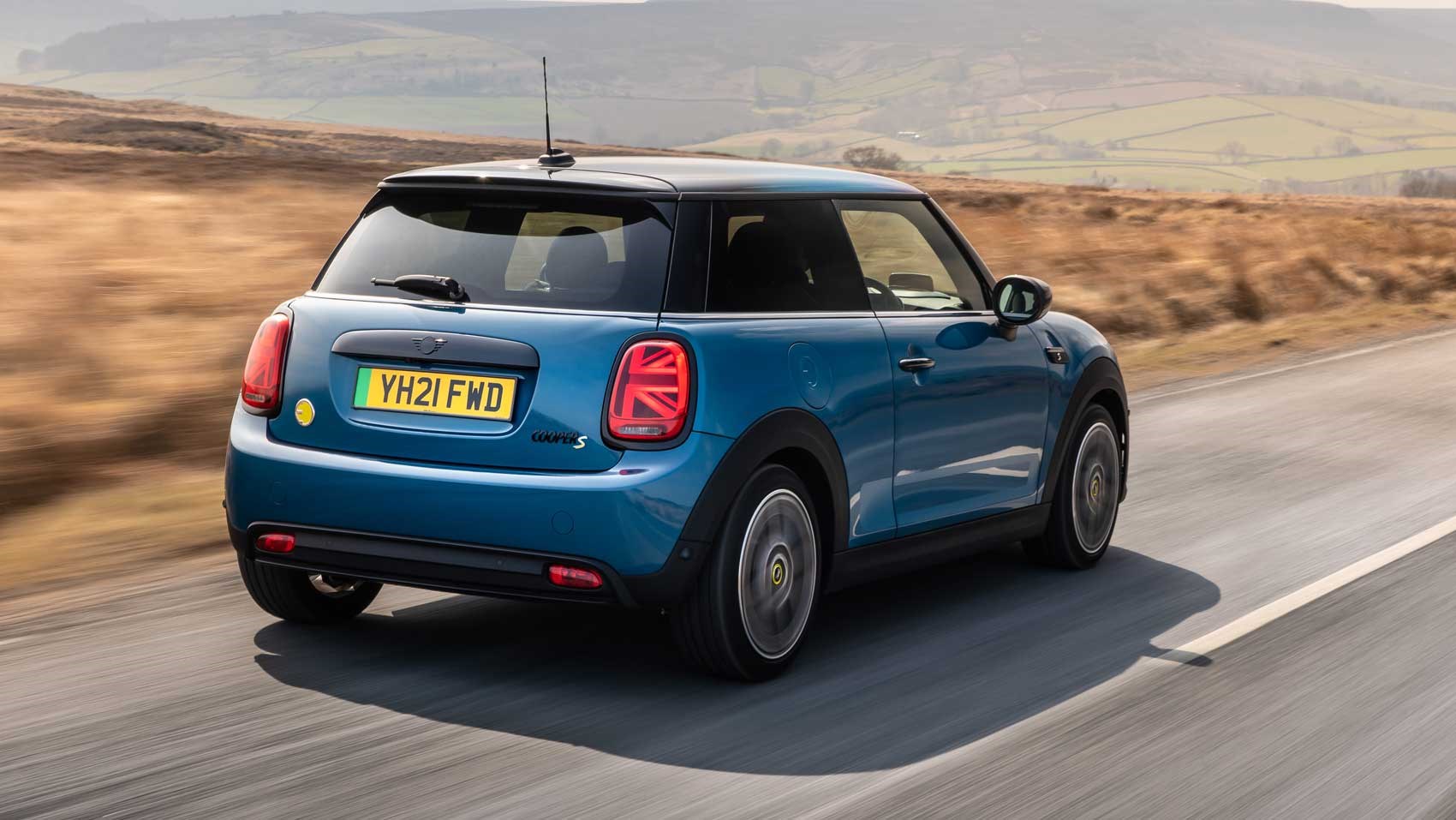 The big loser is the steering; it tugs about lumpily under heavy acceleration and there's a surprising dead spot on the straight and narrow. Especially given Mini's penchant for properly feelsome, accurate and sharp steering no matter what the model, this is a little disappointing. A small point worth noting: the Level 1 and Level 2 models do without the chunky, leather-clad steering wheel of the Level 3. And while this doesn't seem like much, the more expensive offering really alters the way it feels. The hefty steering feels easier to handle with an equally chunky wheel to grab on to.
How fast is it?
It's just enough. Not Tesla fast, obviously, but almost as quick to 62mph on paper as a Cooper S, and capable of 0-37mph in under four seconds. Zippy, with a little whoosh noise as you build up speed. It certainly startled the pick-ups and glam sports cars at traffic lights at our Miami test location, and more than enough to get going on faster UK roads. In fact, select Sport mode and it has a slight tendency to tug around the road more than you'd expect.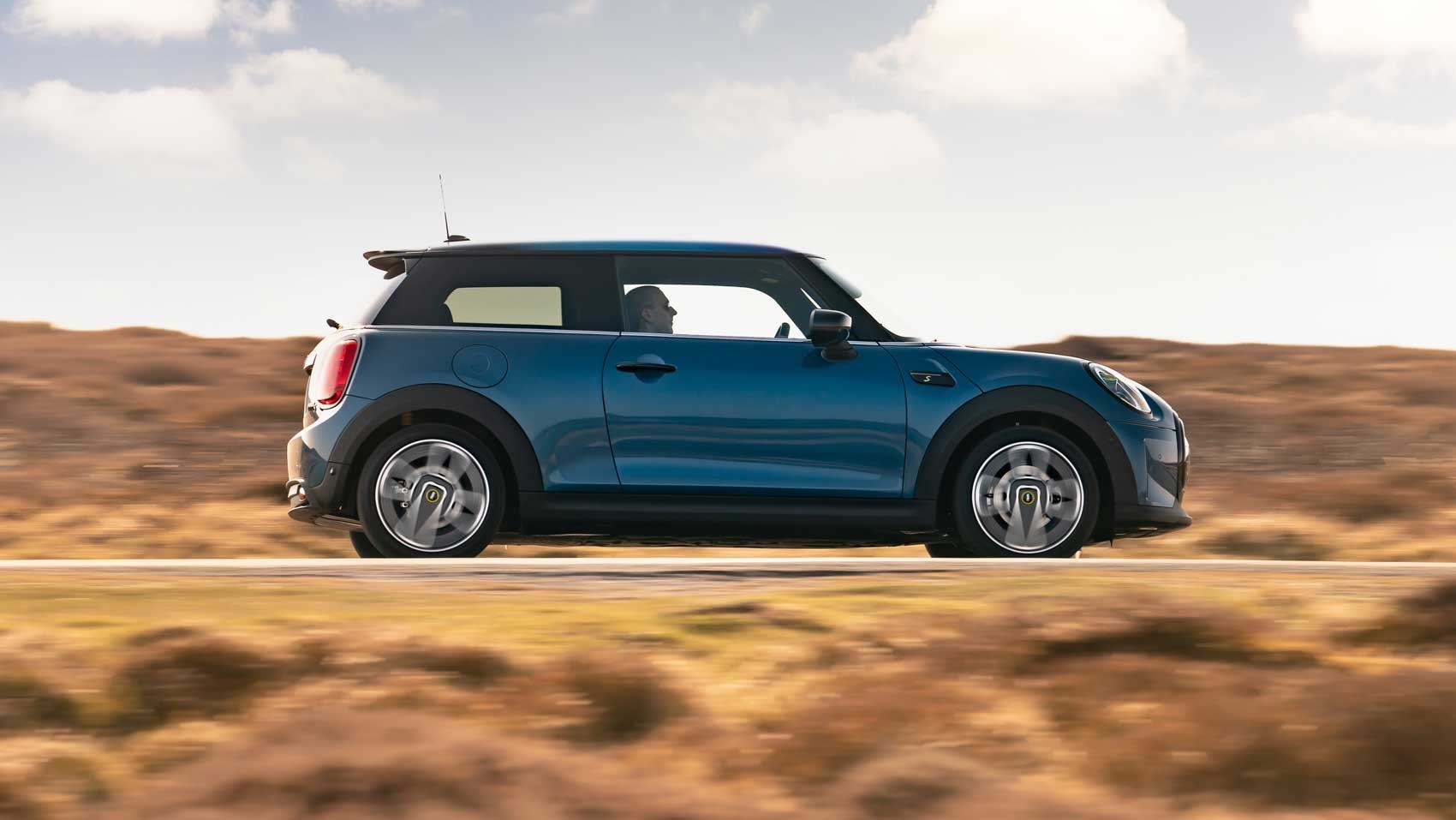 There are four drive modes – Sport, Mid, Green and Green+ – that are largely useless. Keep it in Mid or Green. There's a negligible difference in throttle performance and the additional steering weighting in Sport (given the Electric's aforementioned more-numb-than-your-average-Mini feel) is needless.
What isn't needless is the near-one-pedal ability of the Mini Electric's regen. It defaults to the most aggressive setting barely requiring a touch of the brake pedal most of the time, but you can alter the aggressiveness. There's a switch by the starter button that alters the amount of regen on the go. Rewarding when you get it right and, unlike the Leaf's e-Pedal, you feel comfortable leaving this setting on at higher speeds as the brake pedal doesn't turn to mush if you do have to resort to pressing it.
Let's talk range and charging...
An 80% charge takes 35 minutes on now relatively common 50kW DC rapid chargers, around two and a half hours on more numerous 11.2kW AC chargers (a regular public charger or the kind of wallbox you'd have at home), or 12 hours to fully charge on a three-pin domestic socket.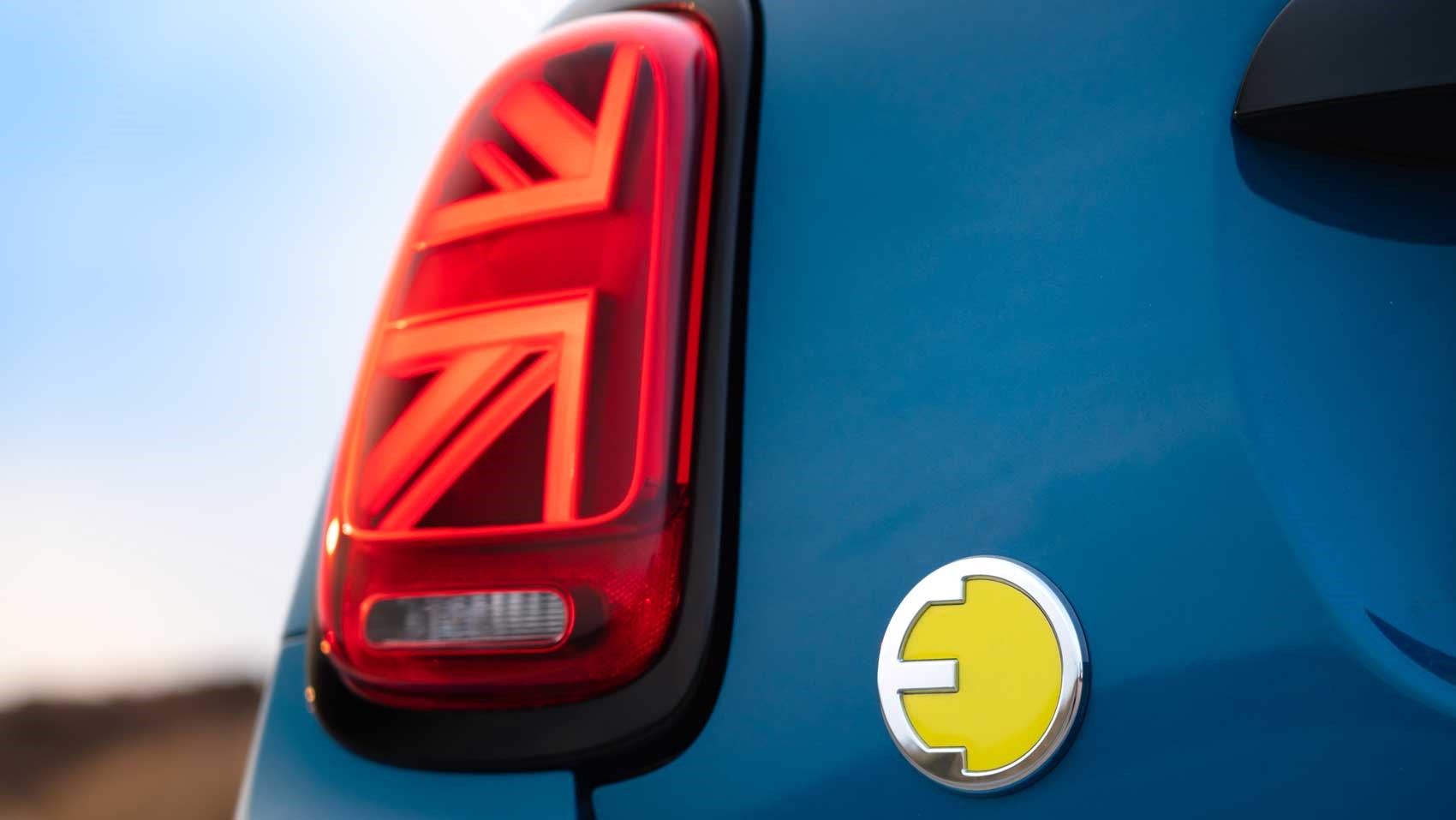 As for range, Mini claims 140-145 miles on a full charge depending on conditions. Entirely reasonable for about 95% of journeys, but the business case falters a little when you pin this against rivals. If you want similar range, a VW e-Up is around £5k cheaper, but you can get better range from a similarly-priced (and similarly competitive on finance) Renault Zoe or Peugeot e-208.
The biggest threat to the Mini, though, is the Honda E; while the Honda may claim a smaller range, it's offered again for a similar price on finance and it blows the Mini out of the water in terms of interior wow factor and urban manoeuvrability.
Mini Electric: verdict
If you want a Mini and want to go electric, this is a Mini to look at, sit in and (mostly) drive. The brand's brief of delivering a three-door car that is largely indistinguishable from its combustion-engined compatriots has been delivered in full. Get your order in.
However, if you simply want a small electric car, the Mini Electric is beset on all sides with fiercely competitive rivals and is a touch less convincing because of it. If you look elsewhere, you can get the same range for less, more range for a similar price or a generally far more interesting car. Who'd have thought a Mini would be outdone in the character stakes?
| | |
| --- | --- |
| Price when new: | £28,500 |
| On sale in the UK: | Now |
| Engine: | 32.6kWh lithium-ion battery and single e-motor, 181bhp @ 7000rpm, 199lb ft @ 100rpm |
| Transmission: | Single-speed, front-wheel drive |
| Performance: | 7.3sec 0-62mph, 93mph, 140-145-mile range, 0g/km |
| Weight / material: | 1365kg/steel and carbonfibre |
| Dimensions (length/width/height in mm): | 3845/1727/1432mm |
https://www.carmagazine.co.uk/car-reviews/mini/se-electric-ev/