Already the practical and well-respected choice when it comes to members of the Volkswagen Group, the latest-generation Skoda Octavia is now treated to even more tech, engine and chassis components from the VW toybox, including those shared with the Seat Leon and more upmarket relatives like the equally new Volkswagen Golf Mk8 and Audi A3.
The four-door Skoda hatchback was always known as the sensible option of these cars over its many generations, so does this new latest version of Octavia carry on that trend after a big injection of 2021 tech?
What's new?
The hatch is 19mm longer and 15mm wider than before, and the already cavernous boot has increased in volume by 10 litres to 600 litres for the hatch variant – absolutely massive for something running in the same class size as the VW Golf. LED lights are standard, front and rear.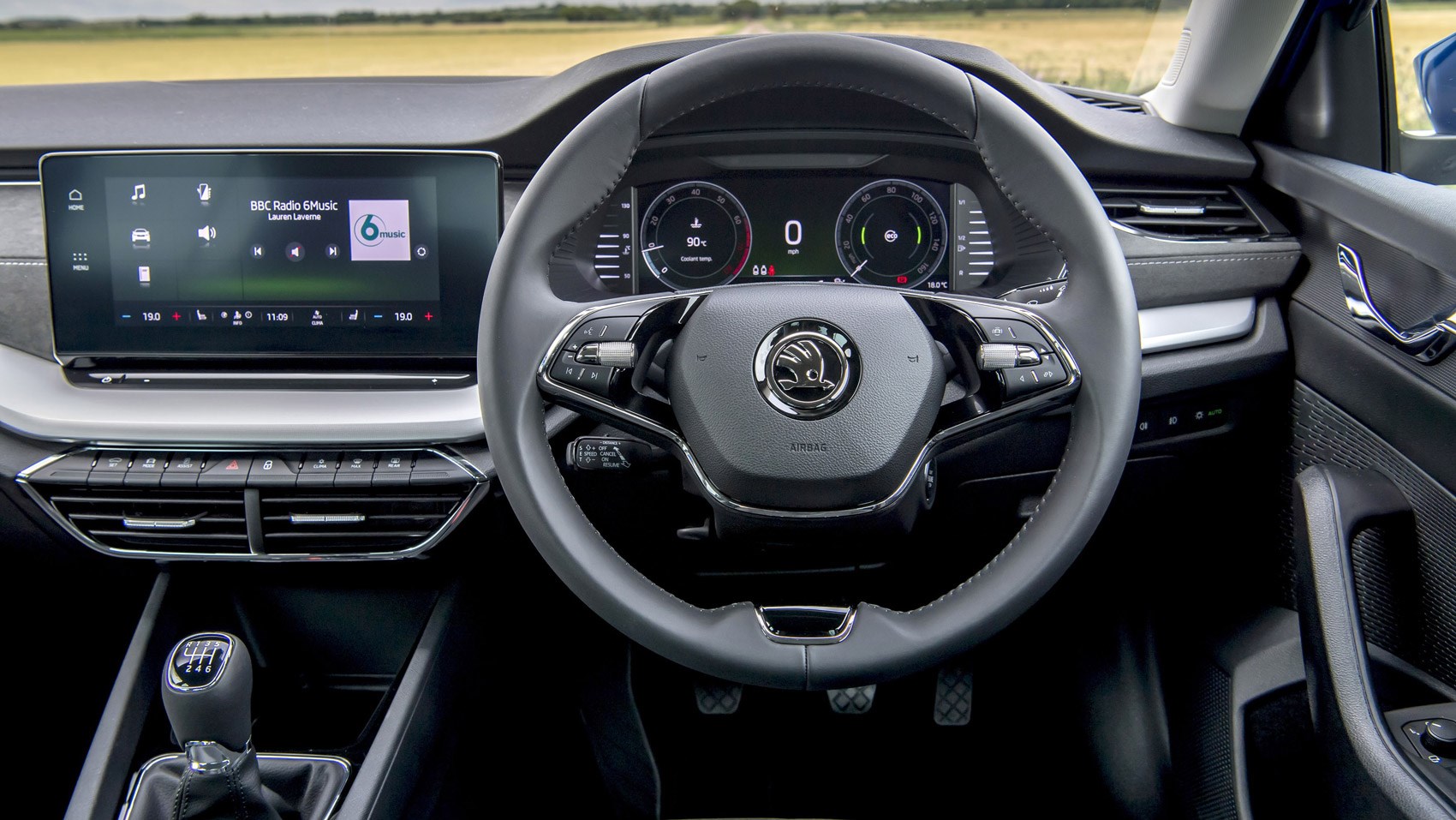 The biggest change, though, is inside. It's even tidier and airier in here than before and there are new, posher (and genuinely lovely) materials adorning the dashboard, doors (including slick new doorhandles) and an attractively retro two-spoke steering wheel. All models to have been introduced so far have cruise control, digital instruments, dual-zone air-con and wireless Apple CarPlay as standard.
As we've mentioned, the Octavia also now uses tech from the Mk8 Golf, meaning all-new software for the free-standing infotainment system. This system upgrade (if you can call it that, which we'll get to soon) has minimised the number of buttons. New tech options to be made available include LED matrix headlights and a head-up display, along with 'Ergo' front seats with massage function.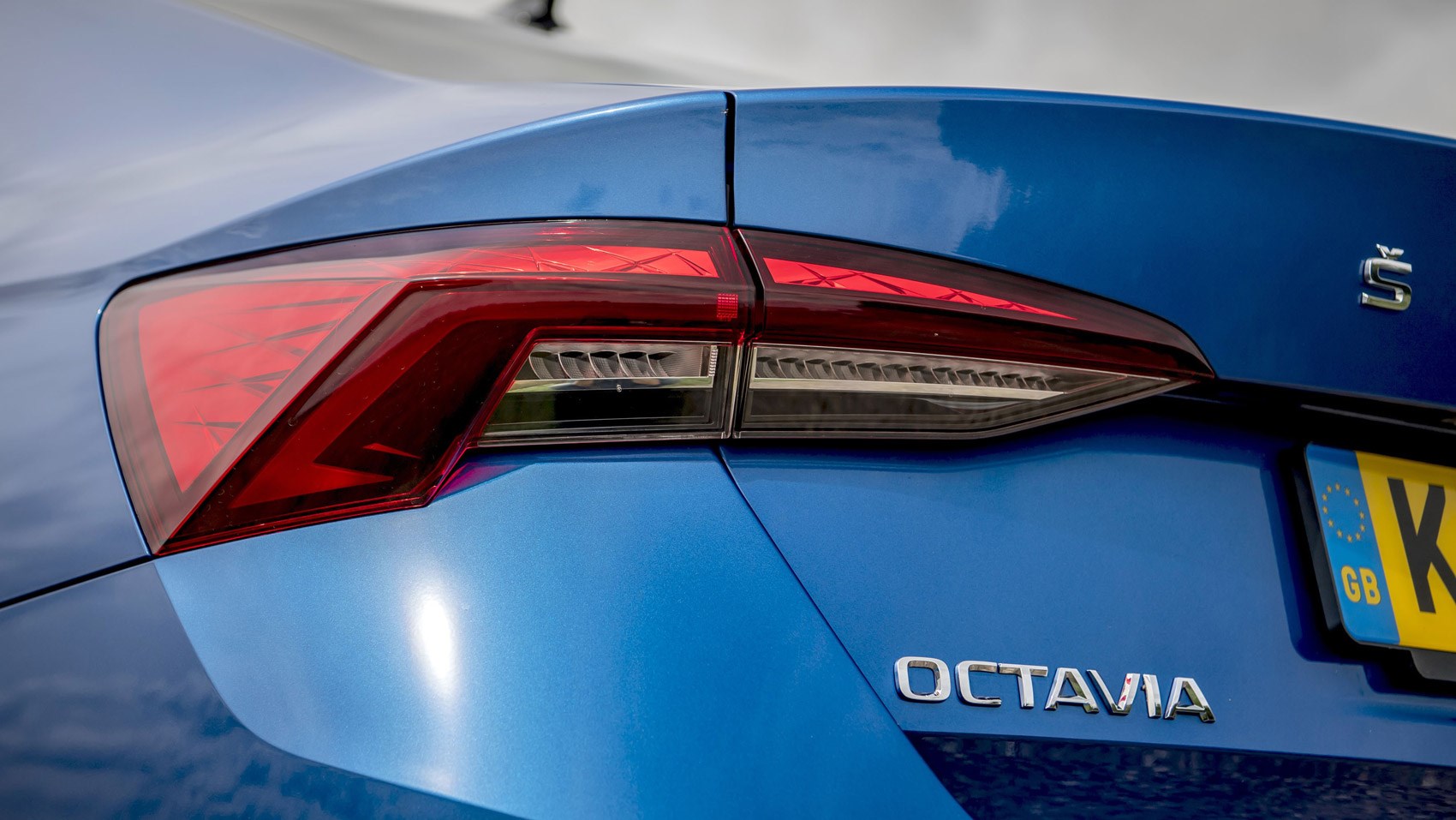 Let's get out on the road, please
Don't come here for driving thrills (the hot vRS version will sort you out there), instead just get comfortable and cruise, as it's all just very pleasant. Not blow-your-mind amazing, but far from rubbish either; the manual has a sweet shift to it and is accompanied by a light clutch. The brakes have plenty of feel and the steering weight is well-judged; light n' easy in town and relaxed with some additional weighting on the motorway.
What excels is the ride; our test car rode on 18s – the highest size you can spec on a regular Octavia – and, even so, the suspension delivers impressive balance. It's a little roly-poly in the corners, but bigger lumps are still smoothed out with aplomb and there's not much road noise either.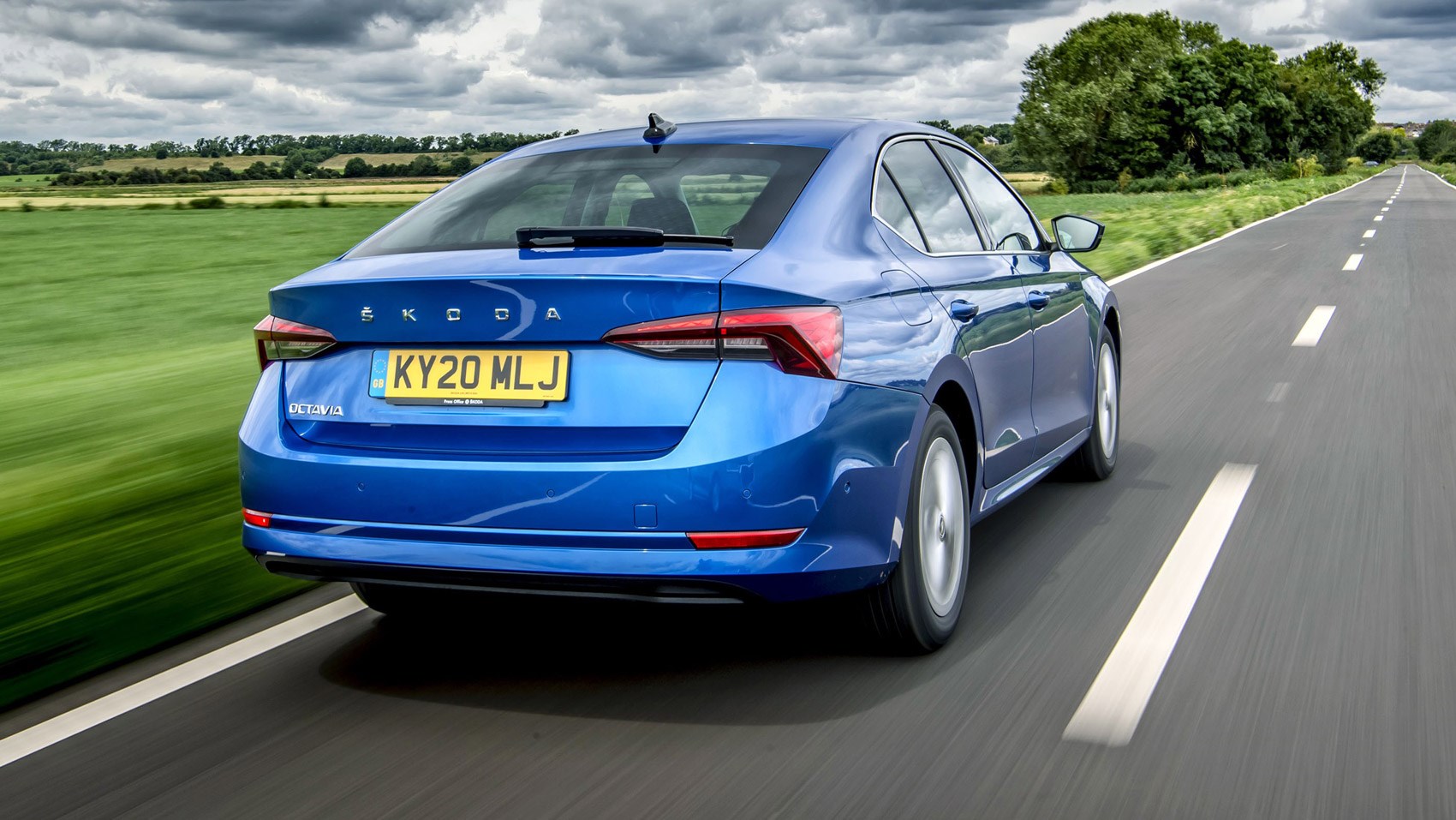 Our test car was a manual-equipped 1.5 TSI with 148bhp. The engine itself is already familiar to us in recent years driving VW Group products, and it's still an engine we recommend. It's fast enough, though feels a little breathy at the top end – you're better served by juggling the ratios and using the torque band instead. It's also tremendously hushed; barely a grumble is heard even at higher revs. Cylinder deactivation under low throttle loads will help your economy, too – we were seeing high 40s during our drive.
Is it still as practical as ever?
Yes and no. It's a gripe that's plagued the latest Golf, and it's one that we have to begrudgingly talk about here, too: the infotainment. While that new, central display does wonders for cleaning up the cabin and the digital instruments mean you don't have to look over at the middle screen as much, the method in which you activate or change simple controls requires going through sub-menu after sub-menu.
Changing the air con temperature or fan speed, plumbing in an address into the navigation or even changing the drive mode feels like more of a faff than it ought to be; the old Discover infotainment used by Skodas (and VWs) of old was much more intuitive. There are also varying sensitivity issues; the central screen is hypersensitive to touch, so much so that you could scroll down a menu when you just wanted to tap at something, while the flat volume touchbar just below the central screen can either barely recognise your input or quickly deafen you if you stroke it awkwardly. Just use the steering wheel controls.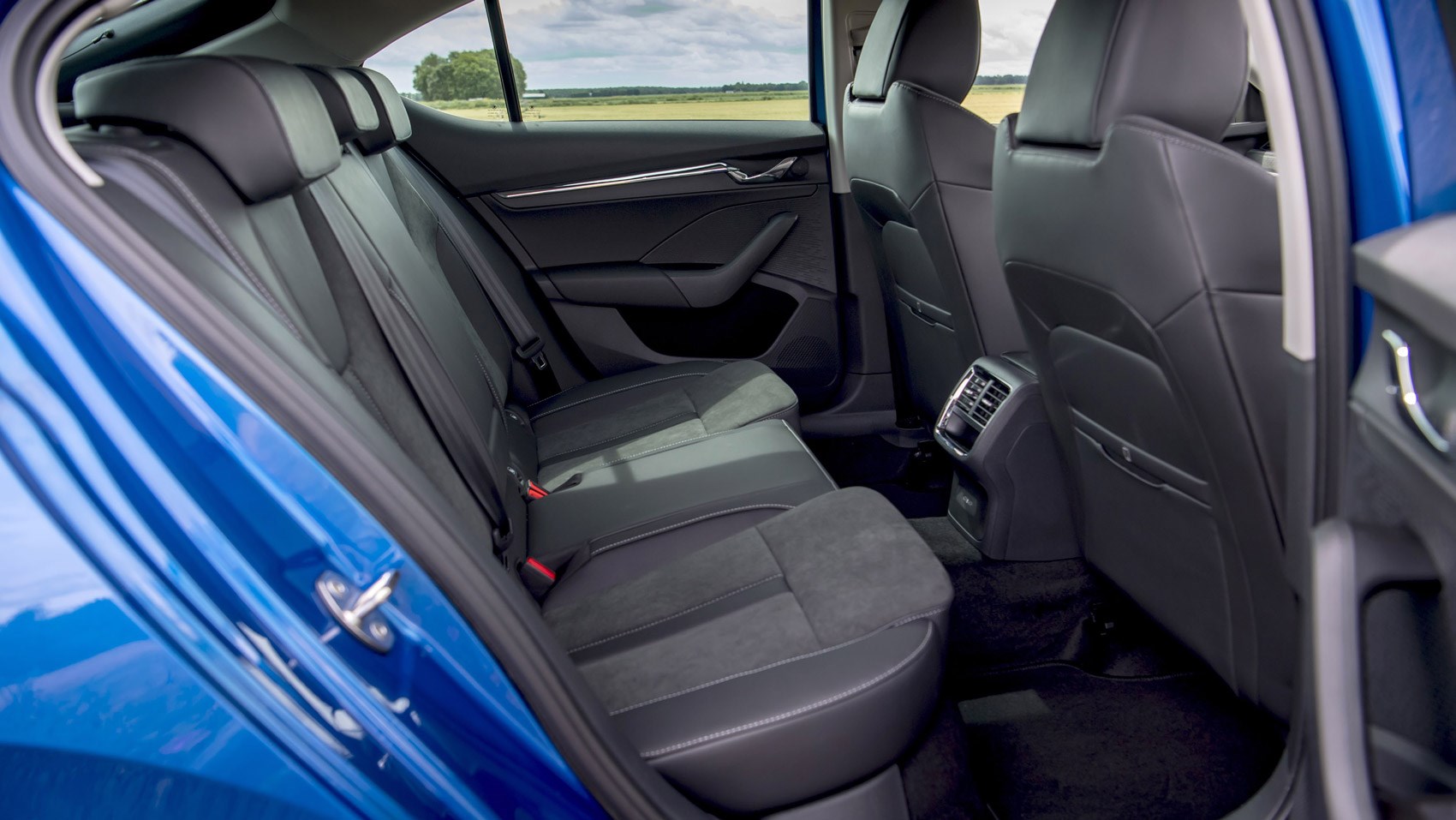 Elsewhere, though, the Octavia is still as roomy as ever. Rear legroom can hold the lankiest of adults, and you can't forget that huge 600-litre boot is bigger than some estate cars out there. Skoda also still boasts about its little Simply Clever touches, so you still get an umbrella in the drivers' door, a ticket holder in the windscreen, an ice scraper in the fuel cap and so on.
Skoda Octavia: verdict
It's a shame that the infotainment system has taken a step in the wrong direction, frustrating enough to lop off an entire usability star on our verdict. Considering you're going to use it constantly, we suspect it will take some time to get used to; perhaps Skoda has made its Octavia too Simply Clever for its own good.
But, other than that, Skoda has pulled it off once again. The Octavia is still a no-nonsense family hatch that rides well, is pleasant to drive, delivers good value and is still as roomy as it always has been.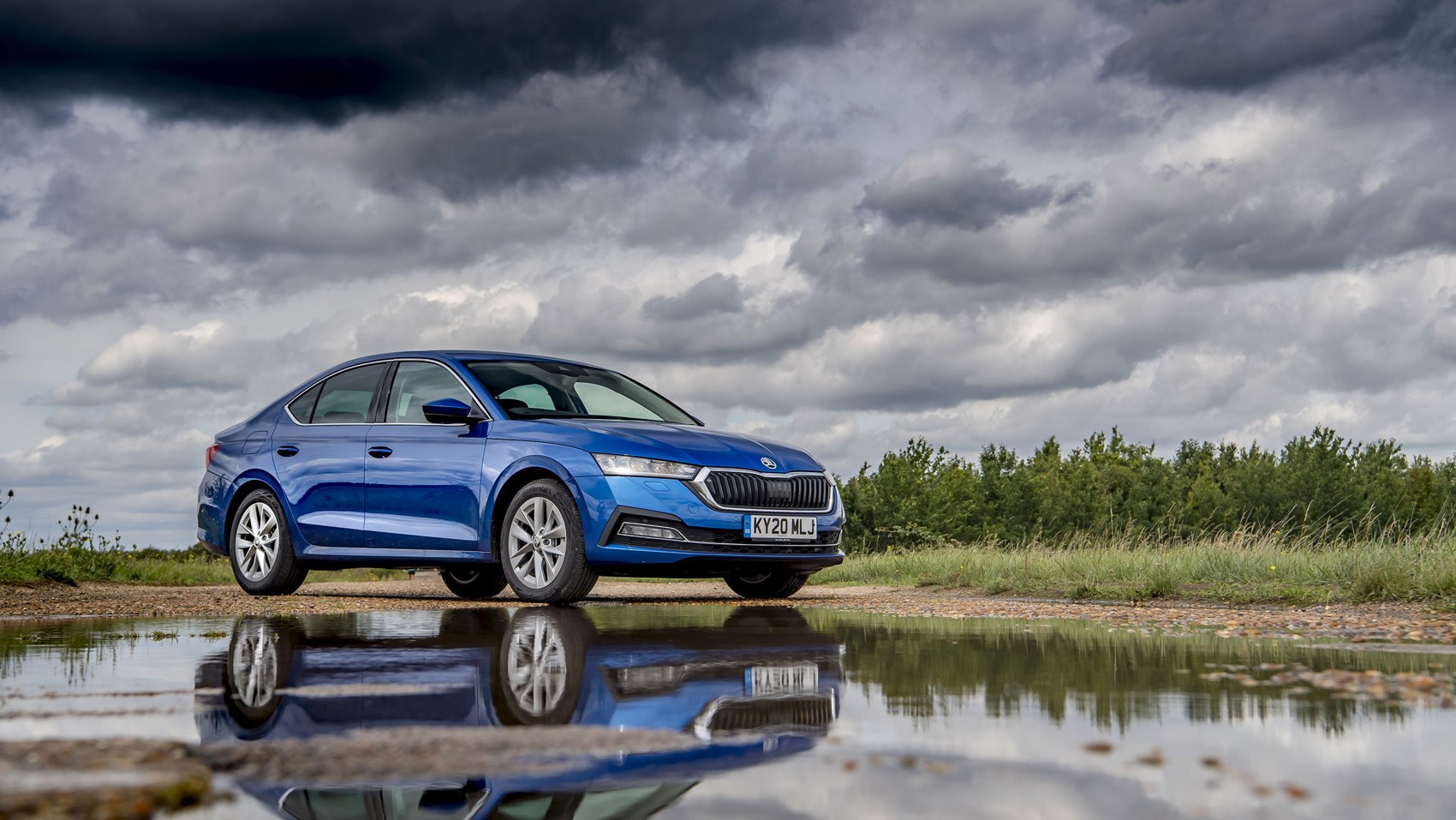 Specs
| | |
| --- | --- |
| Price when new: | £25,150 |
| On sale in the UK: | Now |
| Engine: | 1498cc turbocharged four-cylinder, 148bhp @ 5000rpm, 184lb ft @ 1500rpm |
| Transmission: | Six-speed manual, front-wheel drive |
| Performance: | 8.2sec 0-62mph, 142mph, 42.2-50.4mpg, 127-153g/km |
| Weight / material: | 1338kg |
| Dimensions (length/width/height in mm): | 4689/1829/1470mm |
https://www.carmagazine.co.uk/car-reviews/skoda/octavia-hatchback/